Virtual Learning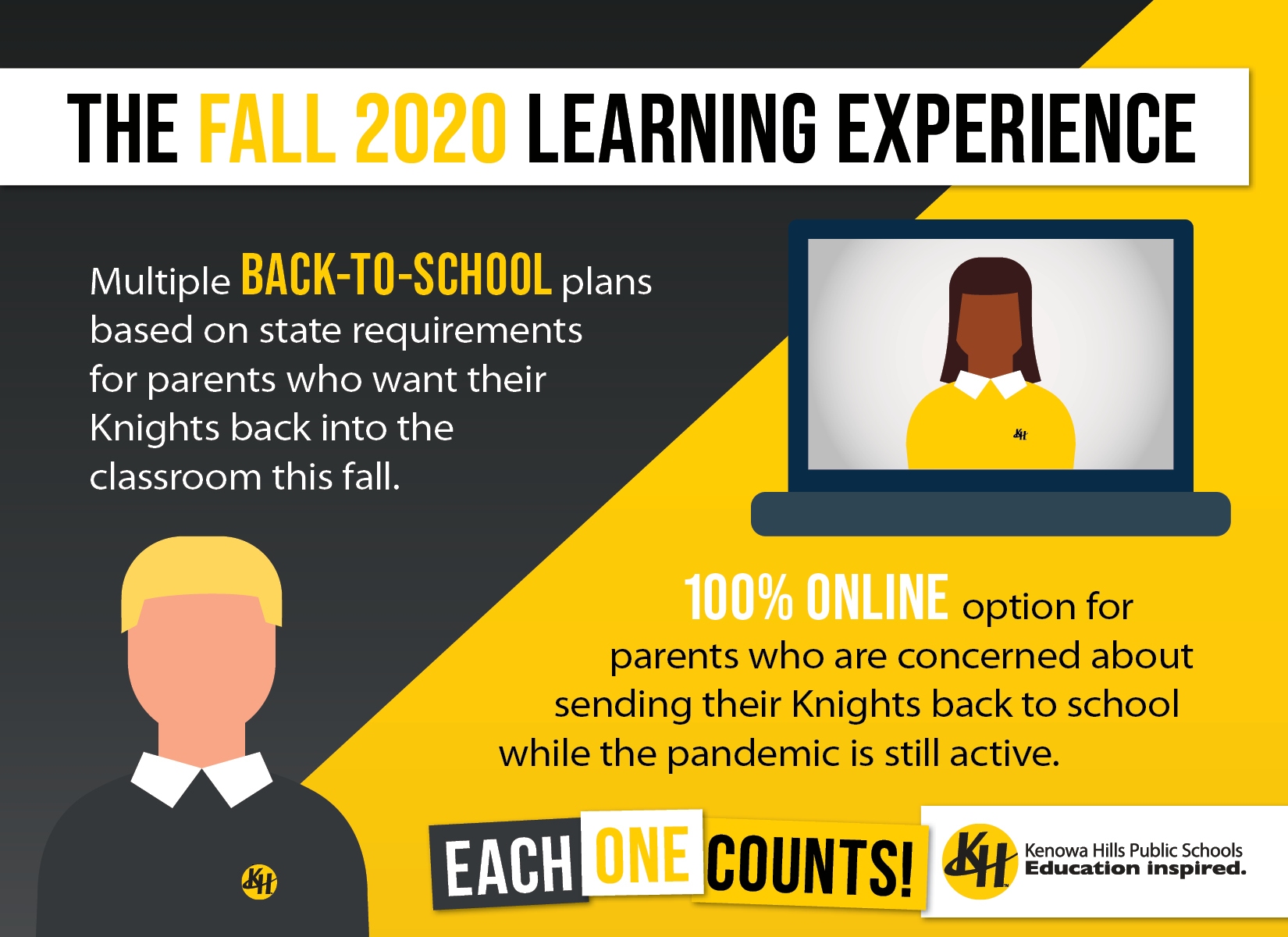 For parents who want their Knights back into the classroom this fall:
We know many parents and students are ready to get back into the classroom this fall – we want our Knights back in the classroom as well! We have developed several contingency plans, taking feedback from parents, teachers, and district leaders, so we can teach within the state's requirements, while providing an engaging and rigorous learning experience for our students. As state guidelines continue to be developed, we will keep parents informed on schedule adjustments to the traditional school day.
For parents who are concerned about sending their Knights back to school while the pandemic is still active:
A virtual Kenowa Hills learning experience will be offered for parents and students who do not feel comfortable returning to classrooms in the fall due to COVID-19. This
learning experience will have the same rigor as the traditional classroom, as well as support from educators and a teacher of record. Students will be graded, and checked in on frequently so they receive the support they need. This remote learning model will be within the guidelines of the Michigan Department of Education.
If you are interested in the virtual Kenowa Hills learning experience, please complete the form here. Parents who complete the form will receive early updates as we finalize the 100% online learning experience.
So many thoughts and plans have been prepared and will continue to be as we think about the Fall 2020 Learning Experience at Kenowa Hills. We will continue to keep all of our families informed of the plans for face-to-face learning as well as our virtual learning experience as we hear more from the State and monitor things closely.