Meet the Candidates
Kenowa Hills Public Schools has three open board positions up for election on November 3, 2020. Candidates have submitted their bios and they have been provided below in alphabetical order for the the community to review.
Melissa Courtade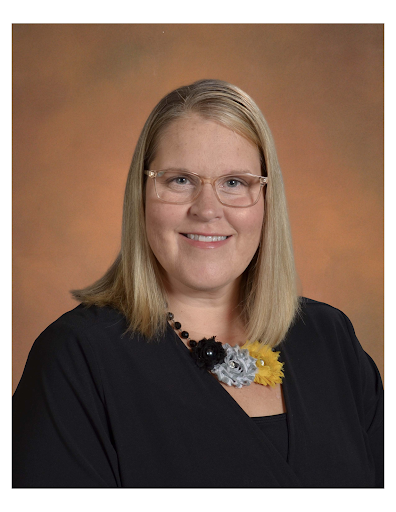 My name is Melissa Courtade. I'm running to retain my seat on the Kenowa Hills School Board in the upcoming election because I'M INSPIRED BY OUR FUTURE. I have raised a family in Kenowa Hills for over 19 years and spent 8 of them on the school board.
I'M INSPIRED BY EDUCATORS. Throughout my time on the school board I have been part of the team that
Pioneered and reworked personal mastery
Created teacher coach positions to support educators; and
Created a strategic plan that centers around the needs of our learners and educators.
I will continue to champion educators voices and recognize their essential role in our school district.
I'M INSPIRED BY SERVICE. I volunteered for more than 150 hours on the Kenowa Hills buses providing food to families in our community during the COVID-19 pandemic.
While on the school board, I have completed more than 400 hours of professional development to be the best advocate for kids that I can be. I have also spent the past 3 years serving on the Michigan Association of School Boards Government Relations Committee which works to advance student-centered legislation in our state. I am a 2019 recipient of the MASB Master Board Member Award.
As a mother of a student with special needs, I know that this pandemic has greatly affected every student's learning. I will continue to focus on school safety and build options for you and your family to best support your child.
I would be honored to serve another four years on the Kenowa Hills School Board.
Erin LaBotz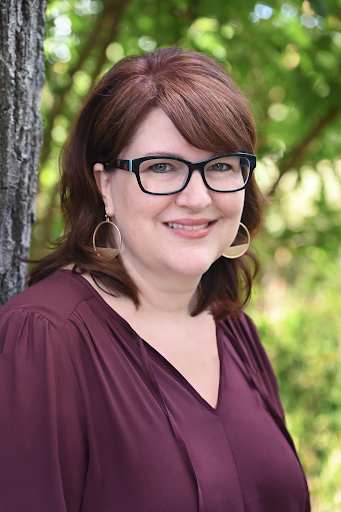 My name is Erin LaBotz and I want to raise the bar even higher in Kenowa Hills. Our district has made great strides in recent years, but one area that I want to strengthen is enough support for the whole child. Healthy, safe, engaged, supported, and challenged students are my number one priority. I will fight to ensure the long term development and success of all children.
My husband Tom and I are lifelong Grand Rapids residents and local business owners. We love Kenowa Hills and are proud to be raising our family here. Our son, Jack, is a freshman and our daughter, Claire, is in 7th grade. As an involved parent and strong supporter of our district, I'm ready to step up to serve the needs of our fellow Knight families.
Now, more than ever, we need strong leaders who are able to advocate for students and their families. I have always taken the time to listen to others and welcome communication from our community. I value opinions, even if they differ from my own. I've spent the last four years serving on the board of a non-profit organization and gained experience working with it's members. I know how to put personal agendas aside and work cooperatively to achieve goals.
I would be honored to earn your vote and a seat at the table to make Kenowa Hills the best district possible.
Stan Truskoski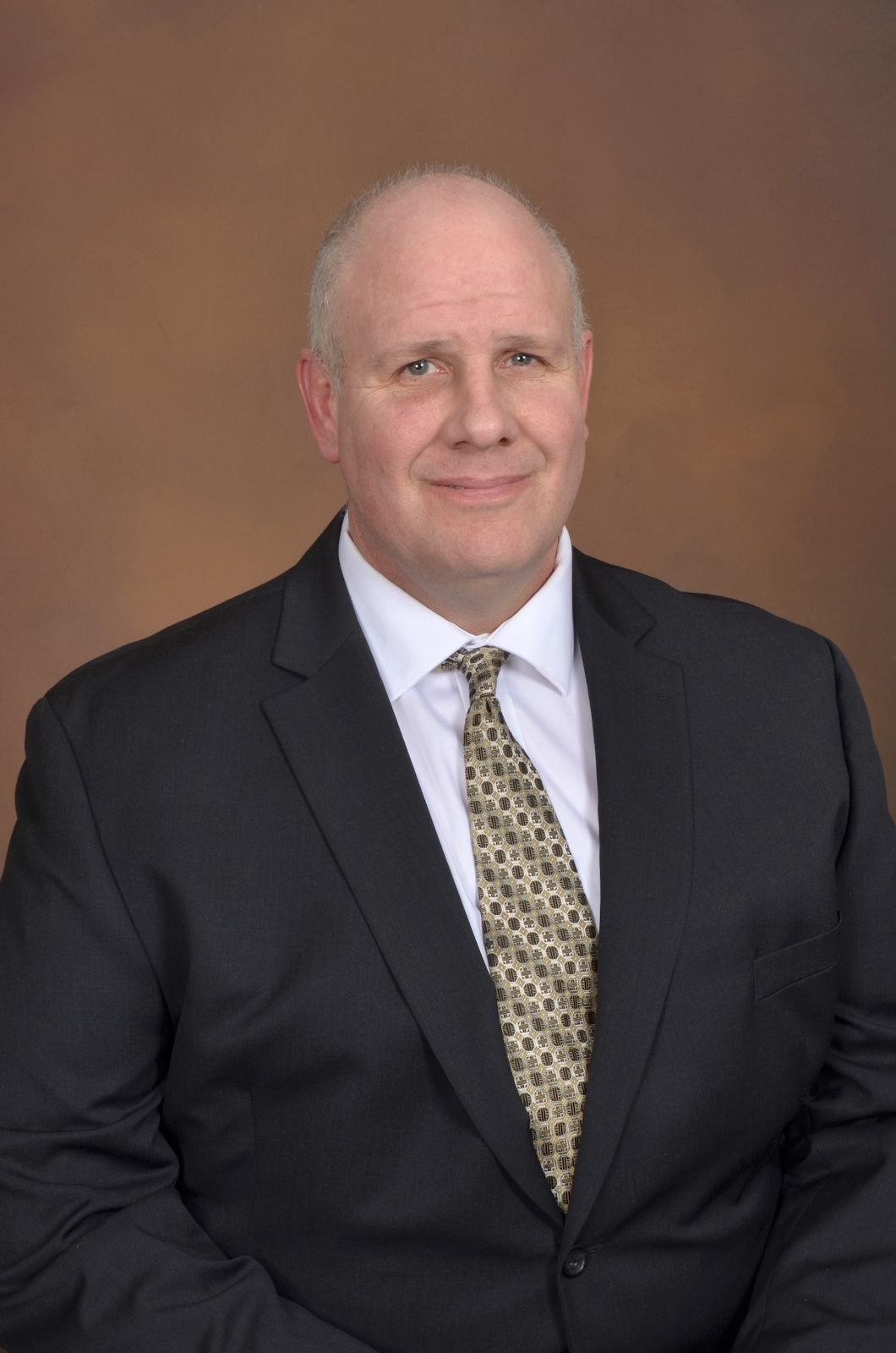 My name is Stan Truskoski and I have had the pleasure of serving on the Kenowa Hills Board of Education since 2010.
I have lived in the Kenowa Hills district since 2001. My two daughters started their Knight career at Fairview Elementary and became graduates of Kenowa Hills in 2015 and 2019.
Over the years I have served on many committees, including Fairview Family Links, the district facility committees and a variety of board committees. These experiences have given me the appreciation of the problems and difficulties facing schools today. I have had the privilege to work with the district and board on the recent bond proposals.
I could not be more proud of what our district has been able to provide our students and families through this pandemic.
I have a strong conviction that the education of our children is vitally important to the future of our community. I want to do everything I can to make sure Kenowa Hills students receive the best education we are able to possibly provide. I look forward to the opportunity to serve the Kenowa Hills community for four more years. #UKnightedWeStand

Eddie Tudor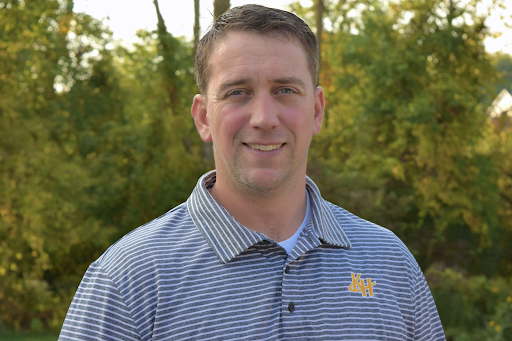 My name is Eddie Tudor and I am running for a seat on Kenowa Hills School Board.
Growing up, it was the teachers in my life who provided me with the guidance and support that helped me to succeed not only in school, but in life. I want to give back to the education community because educators gave so much to me. I want to serve the people who go to work every single day with the passion and commitment to guide our youngest learners, our future leaders, the students who need to be believed in and supported unconditionally.
I am passionate about continuing the growth and excellence in education that exists at Kenowa Hills today. I want to focus on student achievement, as well as college and life preparedness for all of our kids. I have been a part of this community for over 15 years. My wife Jessica attended Kenowa Hills and we have four amazing kids attending Kenowa Hills. I also own a successful business in our community, Tudor Custom Carpentry.
I enjoy staying busy through volunteer roles in our district and community. I co-manage, organize, and coach for the Kenowa Hills Flag Football program, am an active member of the Kenowa Hills Athletic Boosters managing the Knights' Spirit Trailer, and scheduling appearances of Kenowa Hills very own Lance the Knight. I am also entering my 5th year as the Vice President of the softball program for Western Little League.

Selin Turan
Did not submit a response.
Corey Turner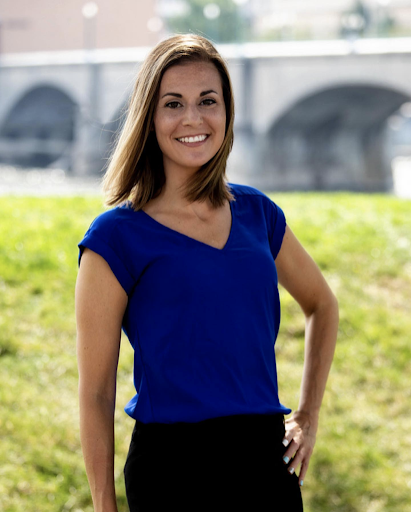 My name is Corey Turner, and I'm running for Kenowa Hills School Board. My family have been Knights ever since we chose the Walker community to buy a home and raise our family 14 years ago. My husband Mark and I stay connected to the Kenowa community through coaching and volunteering. My daughters Lia and Jayden just began their senior and freshman years, and we've supported them in orchestra, soccer, basketball, cross country, track, and golf.
I'm an alumna of Aquinas College with a Bachelor of Business Administration and have a certificate in Nonprofit Fundraising Management from Indiana University. I bring nearly a decade of experience in fundraising for local organizations, including Humane Society of West Michigan, Blandford Nature Center, and GRCC Foundation. I'm currently a Major Gifts Director at Mary Free Bed Rehabilitation Hospital Foundation.

My family's core values are integrity and service. In my work and in my personal life, I have a servant leader mindset - listening to others, helping where needed, and uplifting those around me. If afforded the opportunity to serve Kenowa Hills, I'll bring that same servant leader mindset to the job. Kenowa Hills Schools have made great strides in the last decade, and I'd like a seat at the table as they develop the strategic plan for the next one.

I'd love to earn our community members' votes, and I'm open to hearing about their experiences as Kenowa Hills residents and how they'd like to improve our schools. Connect with me at turner4khschoolboard@gmail.com.